Hey there,
I hope you've had a great month; the ServiceDesk Plus team sure has. We've added a new enhancement to the cloud version of ServiceDesk Plus, and pretty soon we'll be flying around the world to meet customers like you face-to-face.
The cloud version of ServiceDesk Plus now includes a separate CMDB module, allowing service desks to define CIs and track their relationships for greater control. Learn more about the new CMDB and how it works in ServiceDesk Plus.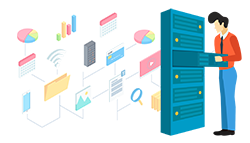 Looking for some face time with the ServiceDesk Plus team? We'll be in Texas from April 24-26, 2019 for the ManageEngine Dallas User Conference. Get ready for three days of new sessions on products and different areas of IT management, one-on-ones with product experts, insightful keynotes, and real-life customer success stories. You'll be able to choose from over 40 in-depth sessions covering today's toughest IT management questions. Discounted tickets are available, but only for a limited time, so be sure to register soon.

Can't make it to the conference? We're hosting an IT management seminar in Vancouver on April 30 and in Toronto on May 2. Our product experts will cover ITIL best practices in incident, asset, and change management, as well as everything else you need to manage your IT. Did we mention there will be a raffle draw?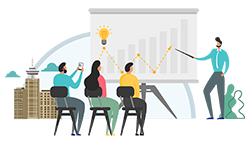 That's all we have for now. I'll be back with more updates, and in the meantime, let's stay in touch on




Until next time
Lee
The ServiceDesk Plus team