Hello there,
The ServiceDesk Plus team had a great month, and we're excited to share what we've been working on.
Tab + Windows or Tab + Command (depending on which OS camp you fall into) are something we're all too familiar with. We know that switching between different IT tools is quite a hassle, so we've tried our best to make it easier for you. Introducing the new ServiceDesk Plus Cloud app for Microsoft Teams.

Now you can bring ServiceDesk Plus Cloud's request management module to Microsoft Teams. The new ServiceDesk Plus Cloud app enables you to perform various ticketing operations, such as opening, closing, and resolving tickets, from within Microsoft Teams, so you don't need to jump between applications. Phew!
Learn more about the integration here.
Also, the ServiceDesk Plus Masterclass webinar series is in full swing. Tune in to learn about the problems that plague IT service desks around the world, and how you can overcome them with ServiceDesk Plus. Don't worry, there are still five sessions to go, and all sessions are recorded and available on-demand. Oh, did I mention the entire series is free? Register today.

We had a fantastic time at the Dallas User Conference last month, and we loved meeting everyone who made it to the event. Here are the highlights of the conference.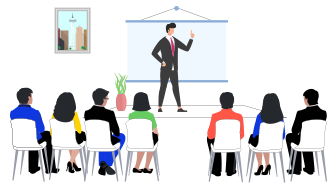 On June 18, 20, and 25, ManageEngine's seminar on solving IT operations challenges is coming to Los Angeles, Seattle, and San Francisco, respectively. Join us and learn cutting-edge ITOM strategies and more from our experts.
That's all we have for now. If you'd like to stay in touch and receive regular updates on product videos, tutorials, and resources, follow us on





Until next time
Jendra John
The ServiceDesk Plus team