Hello there,
We've had a busy month and have a ton of exciting news for you! So, let's get right into it.
Starting off, Enterprise Service Management (ESM) is coming to the on-premises version of ServiceDesk Plus in early October, enabling you to create unique service desk instances for all the departments in your organization. The best part is that you can create new instances in less than sixty seconds! Take the #ESMin60seconds challenge, and see for yourself just how easy it is to set up fully functional service desk instances. Check out ESM in detail.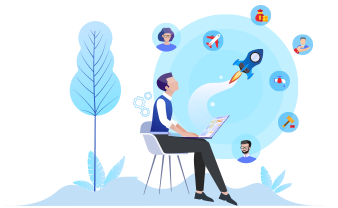 Join us for a free webinar on October 1, 2019 to get a head start on implementing ESM in ServiceDesk Plus.
There's good news for our ServiceDesk Cloud customers, too. Release management is coming to the Cloud version very soon! Stay tuned for more information in the coming days.
We've also put together a white paper explaining how educational institutions can leverage ITSM to provide high-quality support to their students and staff. Check it out and share with your peers.

We had a great time at the ManageEngine User Conference in Toronto meeting customers, hearing stories of how ServiceDesk Plus has helped hundreds of organizations, and sharing knowledge. Here's a short recap of the event. We conduct a number of User Conferences around the world, and we'd love to meet you at one. 
That's all we have for now. If you'd like to stay in touch and receive regular updates on product videos, tutorials, and resources, follow us on




Until next time,
Jendra John
The ServiceDesk Plus team